Giselle Castañon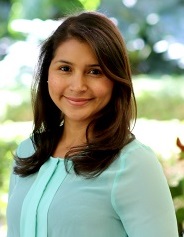 Research Director, Associate Moderator
What makes you a Culturati?
I am an adventurer at heart and curious by nature, these two traits helped shape me into a Culturati! My main priority in life has always been broadening my horizons by traveling, meeting new people, exploring new cultures and by living new experiences. All of these things have not only enriched me culturally, but they have also defined me.
How did you become or discover you were a Culturati?
I discovered I was Culturati when I traveled to the main cosmopolitan cities in the United States (mainly Miami, New York and Los Angeles). I realized how diverse, different and interesting each city and their people are. Those experiences opened my eyes by enlightening me with everything culture encompasses – flavor, beliefs, art, social behavior, history, mentality, etc. Seeing all of these things across all spectrums was fascinating.
What type of Culturati are you?
I am an artistic Culturati. Appreciating art has led me to create my own. A few years ago I began to explore this side of me which compliments my personally. I have become very crafty and I have recently discovered that I'm the most excited when I create art projects that are related to my culture, I enjoy incorporating ethnic elements.
What makes you a strong Culturati moderator?
My willingness to always do my best and giving it my all makes me a strong Culturati moderator. I also possess the experience and the academic qualifications, but I believe that having the right personality to accomplish the job successfully is just as important as my professional credentials.