Lisa Raggio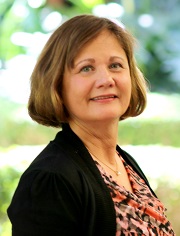 Assistant Manager, Client Services
What makes you a Culturati?
I have been fortunate to have grown up in San Diego, an international city bordering Mexico. Over the years, traveling across the border, I have developed a great appreciation for the food, language, music and traditions of Mexico. My family members are culturally blended and come from many backgrounds with Mexican, Portuguese, Cuban and Mongolian ancestry so their diverse traditions and way of looking at life have enriched my perceptions. I could never imagine just how dull life would be without cultural diversity.
How did you discover your Culturati nature?
I have always loved learning new languages in an immersive way and "caught the bug" in high school when my French teacher offered to take us on a trip to an immersive French Camp experience in the dead of winter. We needed to speak French at all times to get our basic needs met and we couldn't escape because we were in an isolated lodge in the snow. That boot camp experience taught me so much that it enabled me to take on more challenges, such as completing my junior year in college at the University of Innsbruck in Austria.
What type of Culturati are you?
I am a "grass roots" Culturati because I appreciate working with people of many backgrounds within my own community through monthly produce exchanges. I also enjoy attending cultural events in San Diego and look for opportunities to connect with cultures through art and music.
What makes you a strong Culturati leader?
Curiosity about people, their attitudes, what matters most to them and what motivates them to act a certain way is what appeals to me. It is rewarding to synthesize information whether it is derived from qualitative or quantitative sources and to communicate actionable, relevant findings. I love to see and interpret patterns in data to get at the truth!
As a former Consumer Insights Analyst with Jack in the Box, I learned that while we all come from different backgrounds, people have basic expectations about how we experience retail, dining or business environments. The Culturati Research benefit is that we can also discover nuances that can help an organization communicate to specific audiences effectively.