Tomás Gilbert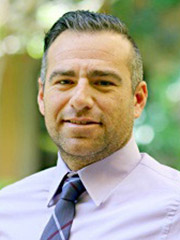 Research Director, Moderator & Facilitator
What makes you a Culturati?
My deep curiosity for learning and experiencing other cultures is what makes me a Culturati. I love traveling to new places and indulging myself in foreign cultures. Throughout my life I have been fortunate enough to live in cities such as Los Angeles, Chicago, Buenos Aires and Madrid, as well as having the opportunity of traveling to many other countries. Being exposed to other traditions and lifestyles has expanded my horizons and given me a unique open-minded mentality.
How did you discover your Culturati nature?
Having been born in Buenos Aires, Argentina and moving to Los Angeles at an early age I felt I was constantly living in two worlds. This experience gave me a great appreciation for cultural differences and motivated me to continue learning about new cultures. From a young age I have welcomed the challenge of experiencing unfamiliar and diverse places.
What type of Culturati are you?
I am the compassionate Culturati. Throughout my life I have done extensive volunteer work, primarily in Guatemala and Argentina, which has given me a global level of understanding for the struggles people face and has allowed me to connect with people of all backgrounds and socio-economic sectors. I bring this level of empathy and compassion to my research to effectively put myself in the mind of the respondent's in order to uncover valuable and actionable insights.
What makes you a strong Culturati moderator?
The strong combination of my empathy and compassion mixed with my intense curiosity is what makes me a strong moderator. As a Moderator for Culturati I've conducted extensive ethnographies, consumer connects and shop-a-longs with our Fortune 100 clients. During my graduate level studies I researched the process of immigration and deportation near the San Diego/Tijuana border. I conducted my field work research in Argentina where I focused on the influence that Hip Hop music and culture is having on marginalized Argentine youth as a tool of social inclusion, identity formation and political activism. I hold a double Bachelor's degree from Elmhurst College, in Organizational Communication and Spanish, and a Masters' in Latin American Studies with an emphasis on Sociology from San Diego State University.