Hispanic & General Market Omnibus®
Hispanic & General Market Omnibus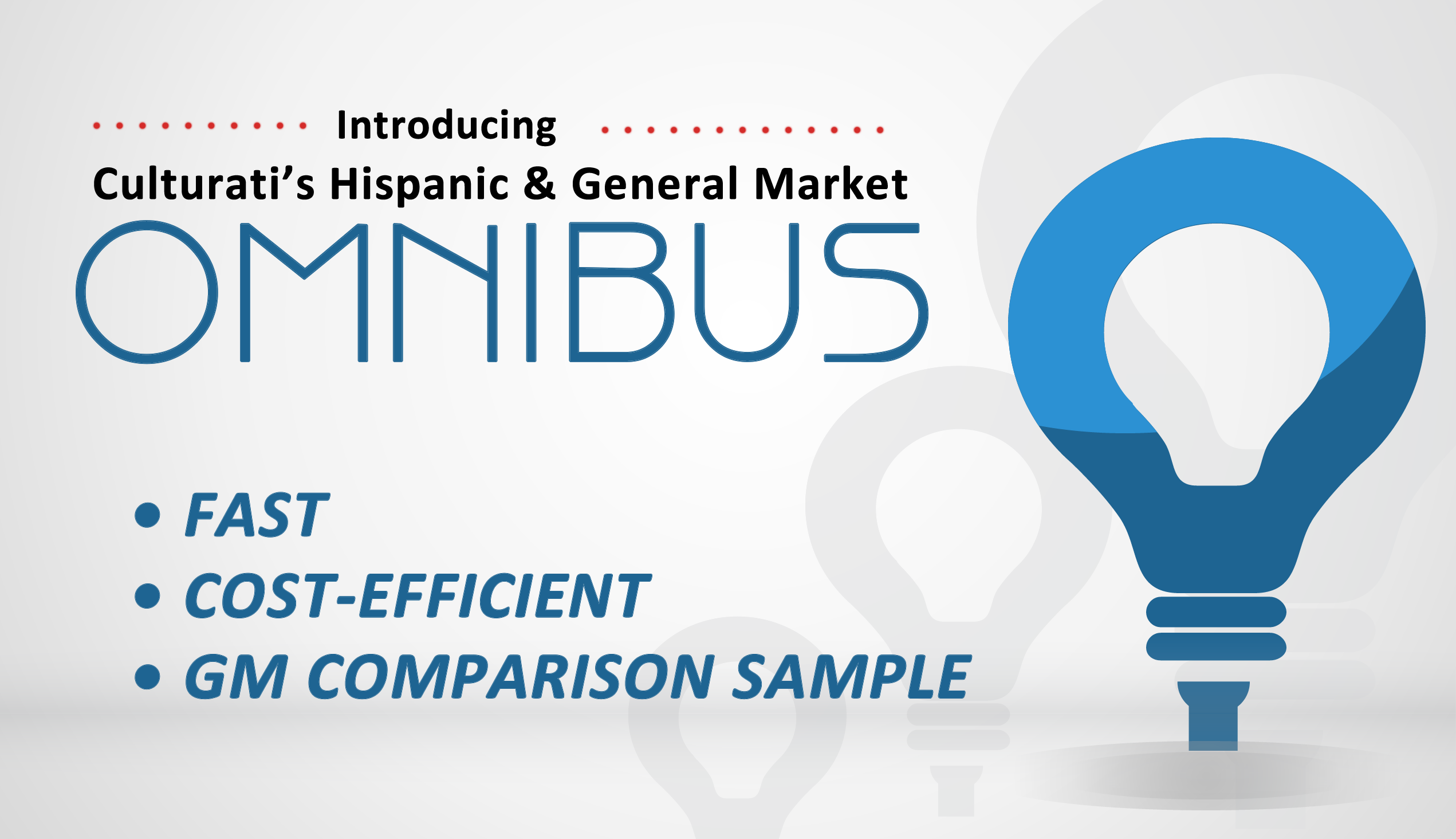 Culturati is an expert in Total Market research with specialization in the U.S. Hispanic market. As a pioneer in U.S. Hispanic online research space, we now bring you the Hispanic & General Market Omnibus, a best-in-class omnibus leveraging a proven track record of Hispanic and General Market online research expertise.
Schedule:
Fielded monthly (2nd week of month)
Final questions due by 1ST Thursday of the month
Results delivered Tuesday after field week
Sample:
500 consumers: 300 U.S. Hispanic, 200 General Market
Fees:
$650 per close-end question USH only or $750 USH + GM (5 question minimum)
No charge for additional banner tables
Custom pricing for open-ended questions or those containing long lists
Fee includes:
Fine-tuning and adaptation of questions into Spanish
Data available in SPSS, SAS, CSV, Fixed Format, Quantum or Excel
Excel tables:

Breakout by USH vs. GM
Breakout by acculturation level (Culturally Hispanic/ Bilingual/ Culturally American)
Standard Demographics at no additional cost
Other breakouts available(depending on base sizes)
Contact us for more information.