QuickEval®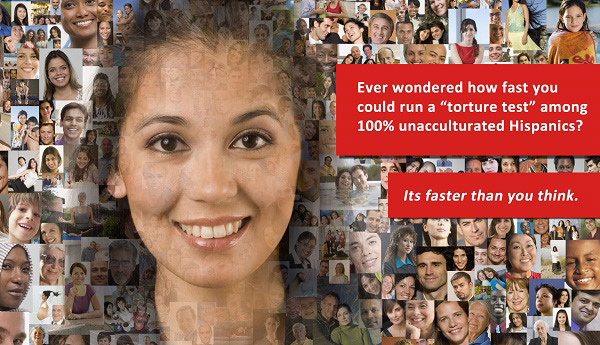 By using Culturati's QuickEval®, you can hear from 100 unacculturated U.S. Hispanic consumers in just a weekend! The QuickEval® is a small base-sized test that is administered to respondents via in-person intercept interviews in the top six U.S. Hispanic markets.
This tool will help you evaluate marketing materials on overall appeal, relevancy, communication effectiveness, persuasion and believability and compact on purchase interest.
Contact us for more information.