Jesus Rivas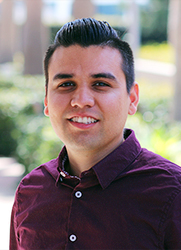 Associate Quantitative Analyst
What makes you a Culturati?
Having lived in many places in Mexico and the United States and having family throughout these two countries has made me embrace diversity. I feel that culture makes everybody more interesting because there are no limits to the combinations you can get from traditions, languages, habits, music, beliefs, and more, so it's hard not to feel intrigued by it.
How did you discover your Culturati nature?
Traveling! Since I was a kid I always got very excited about going on vacations or even on day trips. I think it's impressive how cultural surroundings can change from one city to another, that's why I love getaways!
What type of Culturati are you?
One that is enthusiastic about learning, for me there is no better accomplishment than learning something new. It doesn't matter if this is technical, artistic, or something else.
What makes you a strong Culturati Analyst?
I am passionate about data, having the opportunity to perform analysis and building stories based on numeric facts really fulfills me.
I have had many analytical roles with various companies during the last six years. This has allowed me to grow professionally in different work environments and develop a big set of tools to provide effective and efficient analytic solutions.