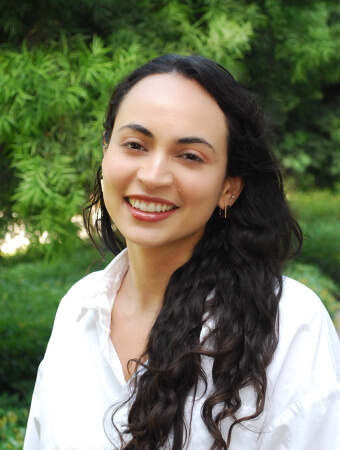 What makes you a Culturati?
My appreciation for diversity in all aspects makes me a Culturati. I grew up in Mexico, which when it comes to its people, has historically been a homogenous country. Coming to the US for my higher education broadened my perspective and opened the whole world to me. I enjoy meeting people that have different cultural backgrounds than mine and learning their stories. What interests me the most is how our experiences might intersect and how in the end, we are not so different, regardless of where we came from or where we grew up.
How did you discover your Culturati nature?
I became a Culturati by realizing how closed off my world was once I moved to the US. Pursuing higher education here was a blessing that allowed me to connect with people from all over. Living in San Diego has led me to meet wonderful people, try delicious food and discover new ways of thinking that I had not been exposed to before. I also take pleasure in traveling and exploring new places.
What type of Culturati are you?
I am an active Culturati. I like to exercise and take part in outdoor activities; I enjoy learning new things, meeting new people and creating community. I love living life to the fullest and making every moment count.
What makes you a strong Culturati Project Manager?
While I have a technical background in Data Science, I have always enjoyed working closely with people. I worked in the Service industry for many years and have led peers throughout my career. I entered a Project Management course in order to be a more well-rounded PM and to be able to learn the necessary skills required to lead and complete a Project. My organization and communication skills have led me to succeed in the past and this, added to my passion for people, is what contributes to making me a strong Culturati Project Manager.