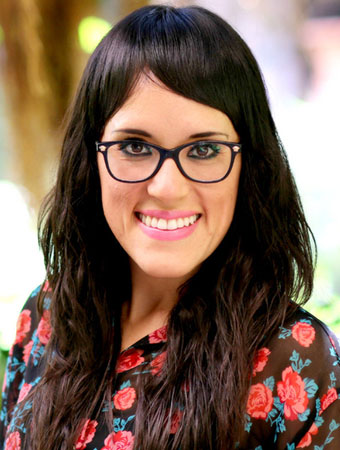 What makes you a Culturati?
Being a border girl (San Diego – Tijuana, BC, Mexico) gave me the opportunity to connect with people from all over the world, different countries, culture, traditions, religious beliefs, customs, and languages. Additionally, I have been able to engage into a diverse gamut of fascinating cultures around San Diego and/or Tijuana by simply going to restaurants or different neighborhoods. Depending on the type of food that you are craving, you walk into a restaurant, and you can literally transport yourself and get a good sense of the culture through the decorations, the dishes offered, the spices being used on their plates, their drinks, and the people. I feel blessed and grateful being a Culturati enjoying this unique multicultural lifestyle; it makes me proud of my own cultural background and I learn to be empathetic to others as I am constantly meeting people from all over the world.
How did you discover your Culturati nature?
I discovered I was a Culturati when I moved to Orange County to attend University. Being a border girl, I experienced the best of two worlds. However, one thing, is to visit the United States and another one is to move and start a new life there. At the beginning it was challenging because my first language is Spanish, and everything was new and different. Over time, I learned to adapt and be resilient. Throughout these years, my Mexican heritage has been with me all along and present. I am a Culturati at heart and I embrace it proudly everywhere I go.
What type of Culturati are you?
I am a very passionate, happy, and energetic Culturati. I have a true love for horses and horseback riding. I enjoy living my life everyday as if it was the last one and I put my heart into everything I do.
What makes you a good Culturati Market Researcher?
In my current role as Senior Manager Research Design and Execution I put in practice my unique and extensive professional experience in Communication Studies and Marketing. I pay close attention to all the logistics and coordination needed, understanding verbal and non-verbal communication from colleagues or respondents, and my organizational and planning skills allow me to complete projects successfully and on a timely manner. During my time in Culturati, I have managed several projects simultaneously and I enjoy the process from beginning to end due to my passion for understanding consumer behavior.
Being bicultural, bilingual, and having Spanish as my native tongue gives me unique skills to perform the role of Adaptation Specialist with Culturati effectively; making sure that what is being translated makes sense for all Spanish speakers. Overall, every research we conduct has unique needs and challenges. But, at the end of the day the unveiling results and consumer insights exceed expectations. Grateful to be part of the Culturati team working with an array of clients.