Digital Natives – How Technology Has Shaped Gen Z
Digital Natives – How Technology Has Shaped Gen Z
Generation Z (also known as Gen Z) is the youngest generation that is part of the workforce and is the largest generation to date. As such, their buying power will only increase over time. For this reason, it is vital to understand their shopper, media, and digital behaviors as well as what makes them unique in order to best reach them during this critical formative time for them. Our Gen Z infographic includes key information about events that have shaped Gen Z, their demographic makeup, connection to technology, brand affinity, shopper behavior and more.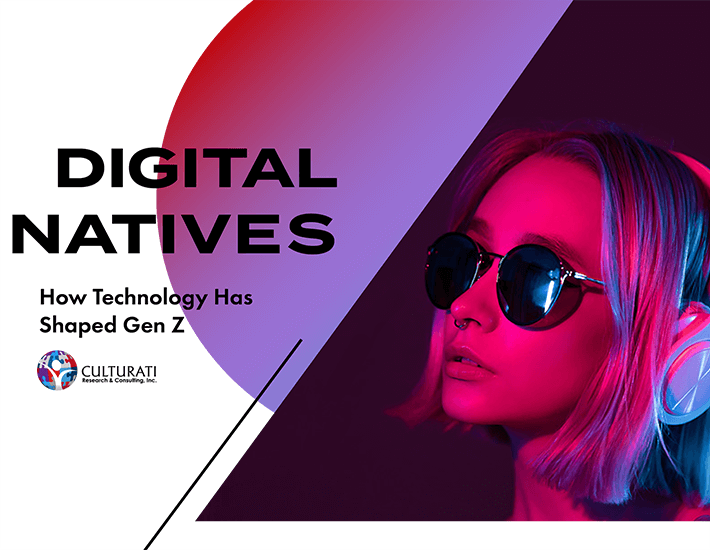 More Insights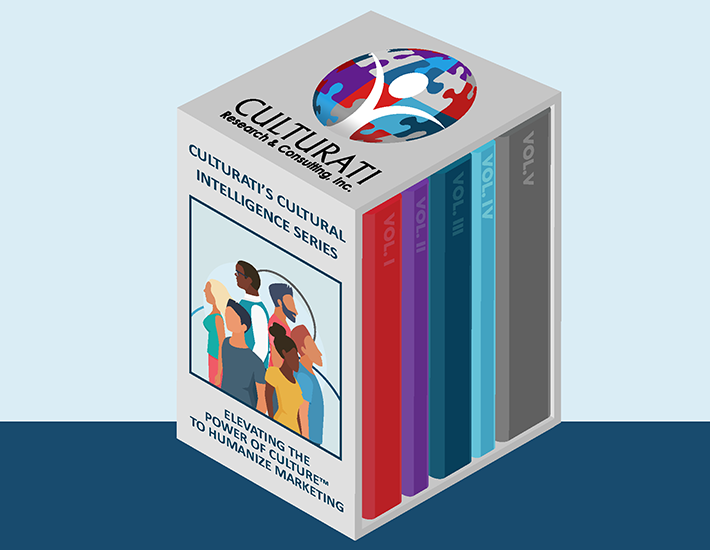 Culturati's Cultural Intelligence Series
Download Culturati releases Cultural Intelligence Series to elevate consumer connection. Culturati Research & Consulting, a thought leader in U.S. cross-cultural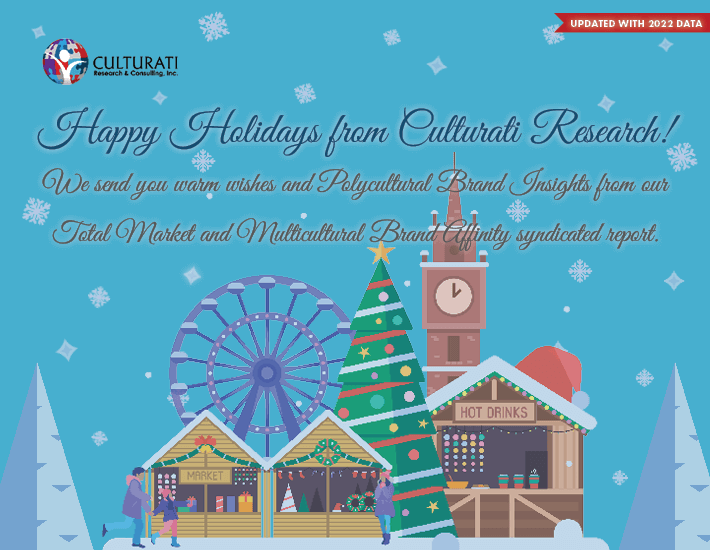 Polycultural Brand Insights for the Holiday (UPDATED 2022)
Download This Holiday season we updated our Polycultural Brand Insights using data from our 2022 Total Market and Multicultural Brand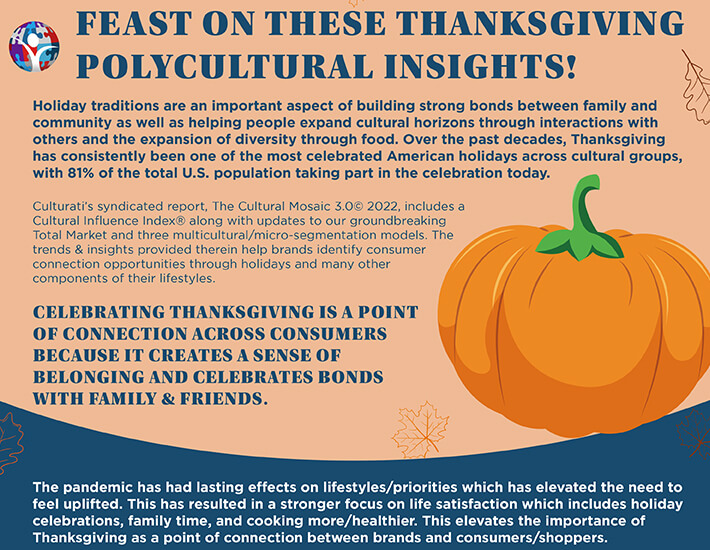 Feast on these Thanksgiving Polycultural Insights!
Download Holiday traditions are an important aspect of building strong bonds between family and community as well as helping people