Digital Natives – How Technology Has Shaped Gen Z
Digital Natives – How Technology Has Shaped Gen Z
Generation Z (also known as Gen Z) is the youngest generation that is part of the workforce and is the largest generation to date. As such, their buying power will only increase over time. For this reason, it is vital to understand their shopper, media, and digital behaviors as well as what makes them unique in order to best reach them during this critical formative time for them. Our Gen Z infographic includes key information about events that have shaped Gen Z, their demographic makeup, connection to technology, brand affinity, shopper behavior and more.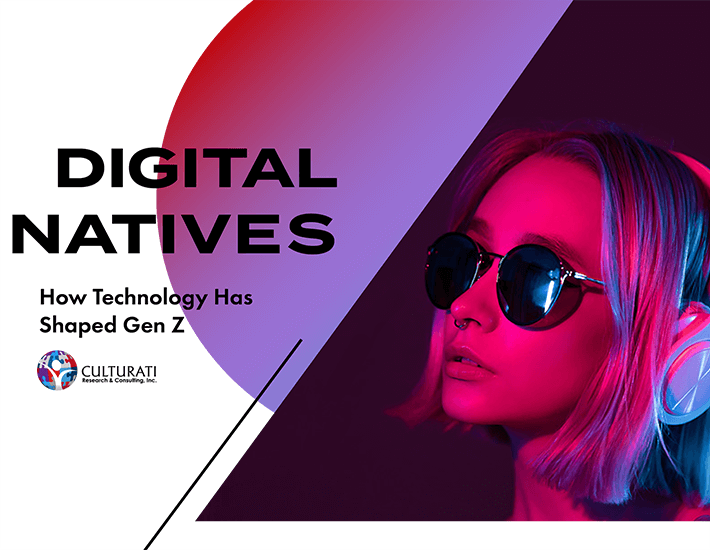 More Insights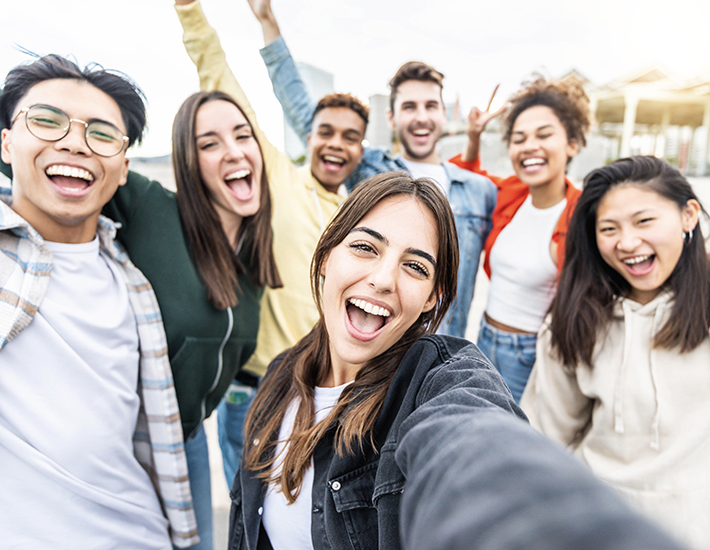 Unlocking Gen Z 2.0 ©2023
Download Understanding similarities and differences among the diverse Gen Z population can help create more meaningful connections & elevate brand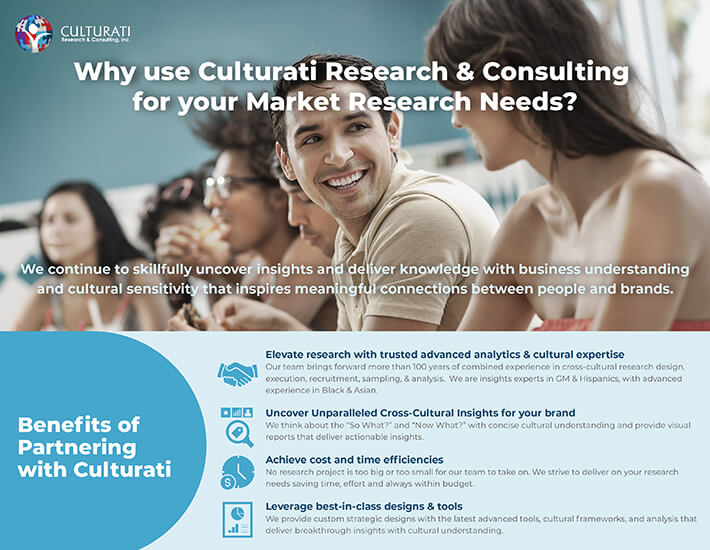 Why use Culturati for your Market Research Needs?
Download Are you ready to elevate cultural intelligence for impactful marketing campaigns! We continue to skillfully uncover insights and deliver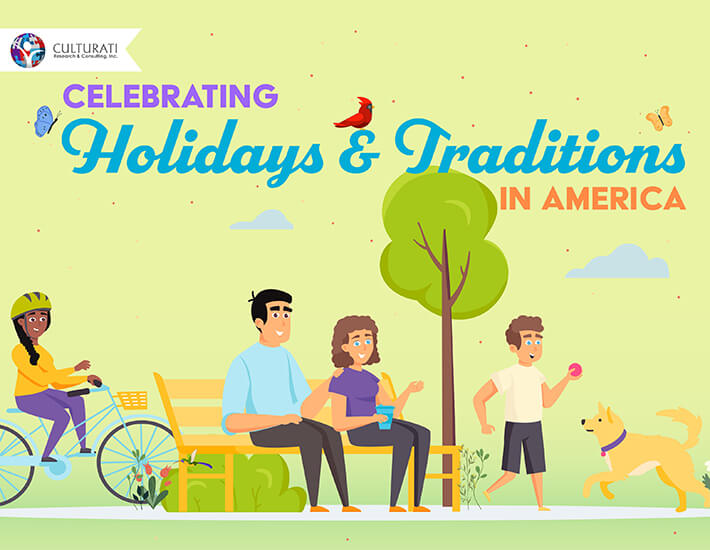 Celebrating Holidays & Traditions in America
Download As we approach the most popular holidays in America, we are bringing you cultural insights on traditions and holidays