Impact of COVID-19 on Asian Consumers & Shoppers
Impact of COVID-19 on Asian Consumers & Shoppers
Asians have been impacted by COVID-19 and this is reflected in changes to their lifestyle, media consumption and online shopping behavior. Download our infographic to see details on how COVID-19 has impacted the lives of Asians in the U.S. Additionally, infographic highlights areas of opportunity for various sectors based on changes in consumer behavior. The infographic shows data broken out by the four Culturati Asian segments compared to Total Asians, and it also includes highlights by Asian country of origin.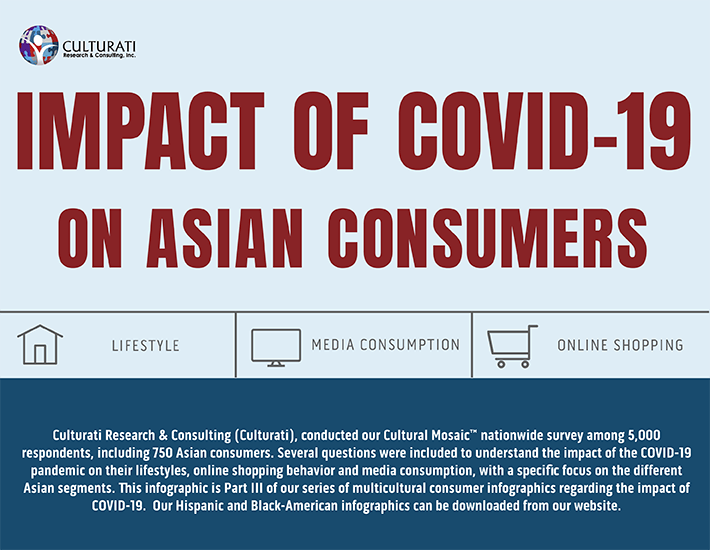 More Insights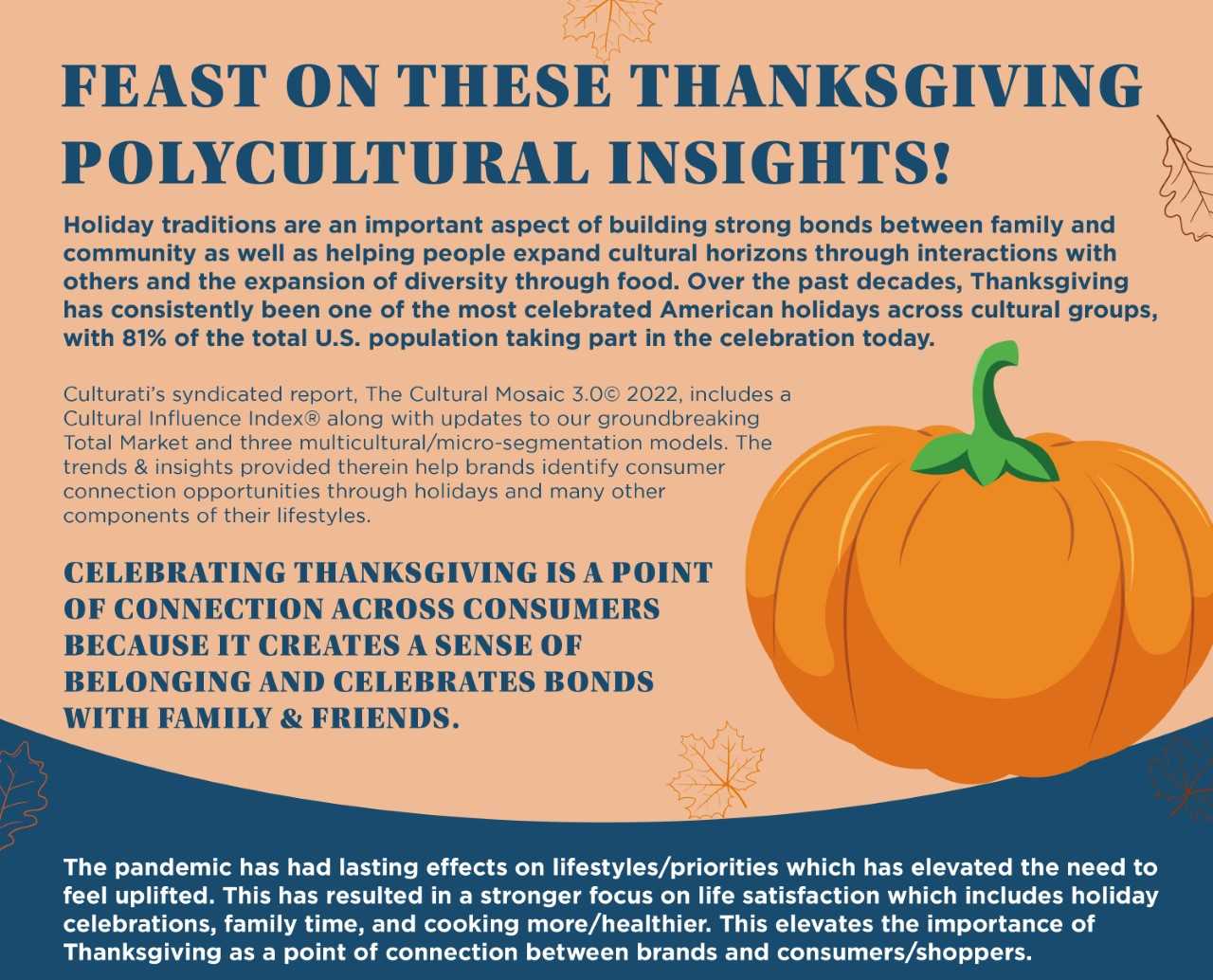 Feast on these Thanksgiving Polycultural Insights!
Download Holiday traditions are an important aspect of building strong bonds between family and community as well as helping people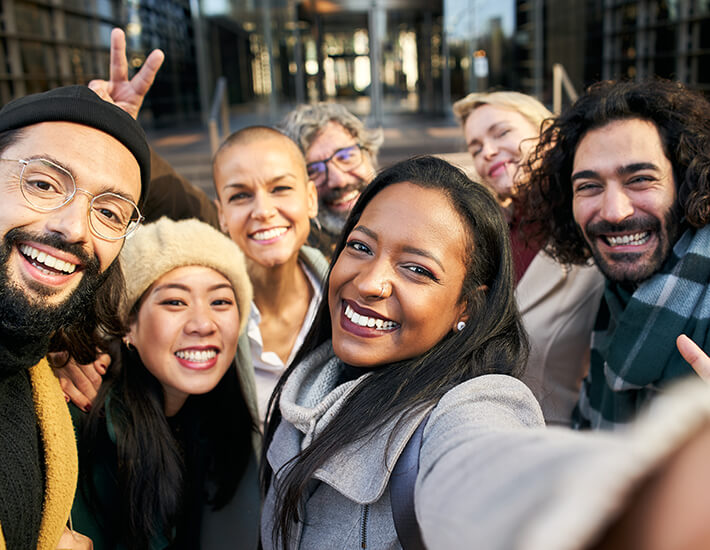 2022 Edition of The Cultural Mosaic 3.0© Ready for Purchase!
Download Equip Your Team With Advanced Cross-Cultural Knowledge To Elevate Brand Resonance In 2012 we revolutionized U.S. Hispanic market intelligence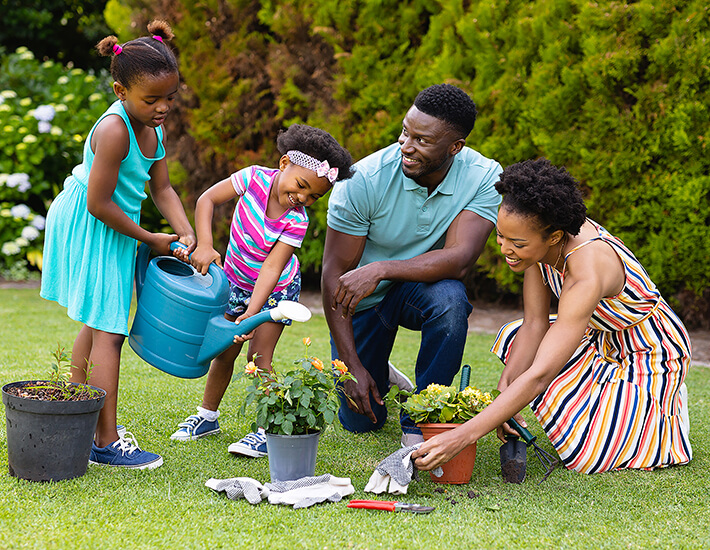 Access Breakthrough Universal Truths for Black Americans
Download Our syndicated reports present a holistic view of today's Black American consumers with advanced cultural understanding. Diversity is intrinsic