Snapshot: Hispanics Voting for "Safety" vs. "Change"
Snapshot: Hispanics Voting for "Safety" vs. "Change"
This year, the group of eligible voters is expected to be more racially diverse and the increase in the number of Hispanic voters has many wondering how much weight Hispanics will pull in the upcoming presidential elections. To get a deeper perspective, we polled Hispanics from all acculturation levels to learn about their political standing and voting plans.
Download this Insights Snapshot to find out what percentage of Hispanics plan to vote, how they feel about the candidates and who they plan to vote for.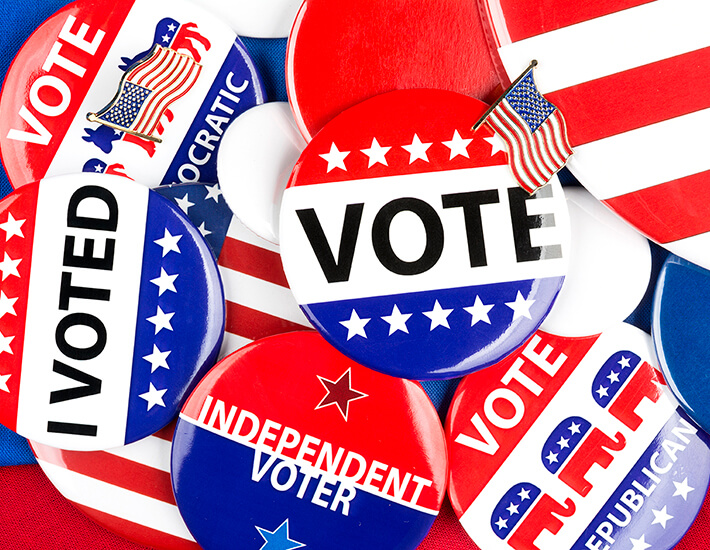 More Insights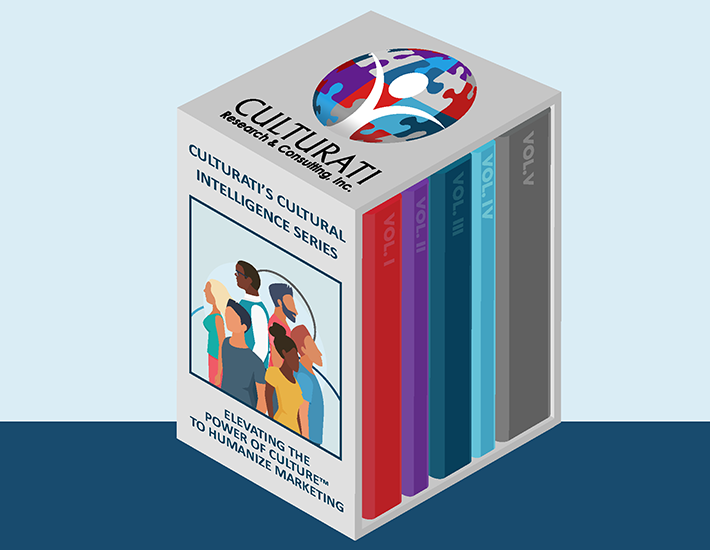 Culturati's Cultural Intelligence Series
Download Culturati releases Cultural Intelligence Series to elevate consumer connection. Culturati Research & Consulting, a thought leader in U.S. cross-cultural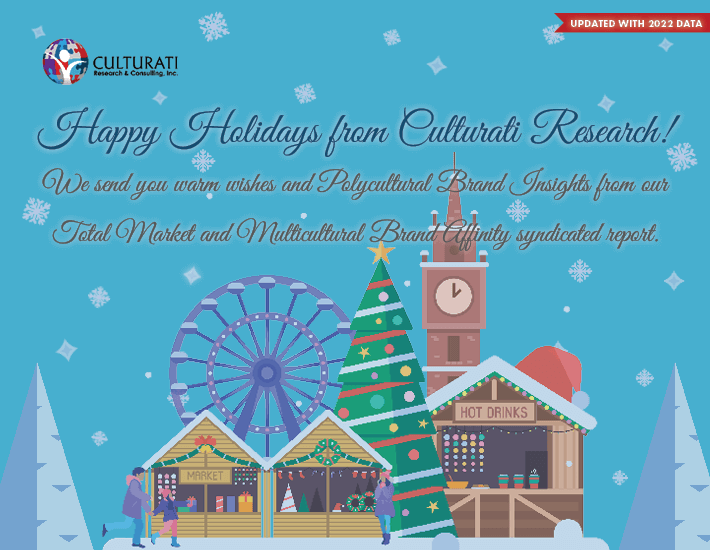 Polycultural Brand Insights for the Holiday (UPDATED 2022)
Download This Holiday season we updated our Polycultural Brand Insights using data from our 2022 Total Market and Multicultural Brand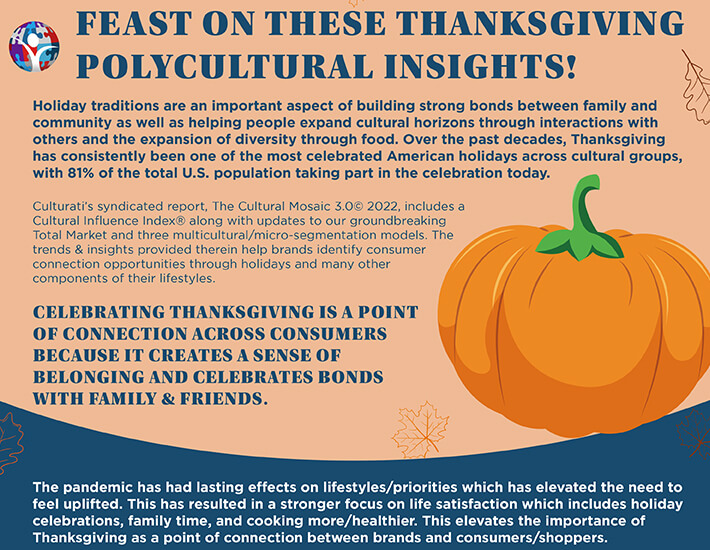 Feast on these Thanksgiving Polycultural Insights!
Download Holiday traditions are an important aspect of building strong bonds between family and community as well as helping people