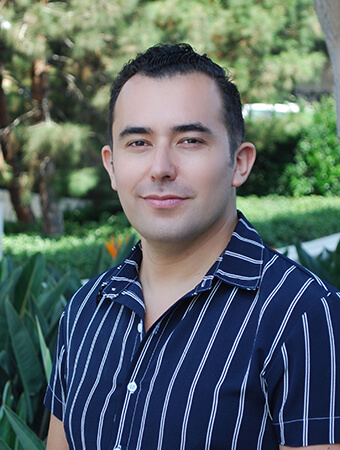 What makes you a Culturati?
As an economist with a master degree in Regional Development, I admire different cultures that make us dynamic and diverse as human beings. I am passionate about how people interact with each other in order to understand their values and how different cultures have their own consumption habits.
How did you discover your Culturati nature?
I discovered my Culturati nature while traveling. I have traveled to roughly 40 countries so far, I have studied in three, I have lived in four and I am trilingual. Every single thing showed me different and unique perspectives about life such as consumption habits, traditions, religions, foods, languages, personal behaviors based on a particular culture, among other things. For me, traveling as a local is a key way to understand and experience the world's different cultures.
What type of Culturati are you?
I am an extroverted Culturati in the sense that I always strive to communicate and interact with others. In my perspective, that's the way to learn, exchange ideas and ways to see life in general respecting and validating all types of lifestyles.
What makes you a good Quantitative Analyst?
Based on my 7 years of experience working at the Statistics Department of the Government of the State of Baja California and as a research analyst at El Colegio de la Frontera Norte (scientific research institute in Mexico), I learned the importance of having timely and quality data to make the best decisions. I am passionate about constantly learning and using strategic analytical tools to understand how the market is continuously changing, in order to formulate the best recommendations for decision makers and help them maximize opportunities in the current market conditions.