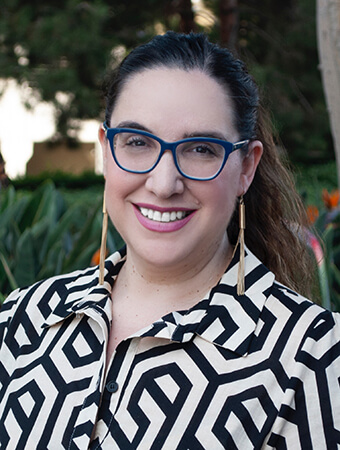 What makes you a Culturati?
When I first arrived to the U.S., one of the things that fascinated me the most was the cultural diversity that exists here in the U.S. In Mexico (my country of origin), it was really rare to meet someone from a different ethnicity. When I first enrolled in elementary school here in the U.S., all of my friends were from different backgrounds; ranging from Mexican, Caucasian, Pilipino, Irish and African-American. I remember that when my friends and I would all get together; my mother would say we were the United Nations. I really enjoyed meeting my friend's families and hearing them talk in their native language. I also liked trying homemade food from all those countries. I was interested in learning about how they migrated to the U.S. and about the lives they left behind in their countries of origin. Until this day, I find it very intriguing to learn about people's life stories and their different cultures and customs.
How did you discover your Culturati nature?
Ten years ago, my husband and I went to Cuba for our honeymoon. While there, we met a Spanish couple who asked us about the pyramids and jungles of Mexico. Although my husband and I were familiar with them, we had never actually visited them. This triggered us to decide to deeply explore Mexico before continuing to explore other countries. Since then, we have visited more than half of the states in Mexico.
What type of Culturati are you?
I am a Culturati by birth. Having been born in Tijuana, Mexico and moved to San Diego, CA as a child, I have always been immersed in two cultures. The proximity between Tijuana and San Diego along with the connection I have with my relatives that still live in Mexico and friendship ties that I have made here in the U.S., allow me to identify with both the Hispanic and American culture.
What makes you a strong Culturati Leader?
In my role as Group Manager of Research Logistics, I am responsible for overseeing day-to-day coordination logistics that are required in order to be able to execute projects flawlessly. Because of my acute attention to detail and foresight, I am able to generate solid documents and research tools, anticipate research needs and potential obstacles. I have been with Culturati for more than five years. During this time, I have had the privilege of coordinating numerous projects; all of which have had their unique needs and challenges.
Prior to working at Culturati, I took on other professional roles such as Export/Traffic Supervisor and Client Services & Expedite Orders. These roles required me to quickly react to urgent needs and to always be prepared for new and unexpected challenges. Having had this professional background, combined with my years of marketing education, has allowed me to be able to accommodate the ever-changing needs and demands of market research.