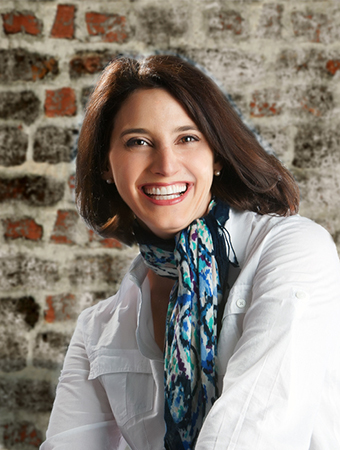 What makes you a Culturati?
I am genuinely interested in people no matter who they are or where they come from. People and their diverse backgrounds enrich me in very profound ways.
How did you discover your Culturati nature?
I have lived in and traveled to different parts of the world and realized I was always looking for people who would allow me, if only for one instant, to be immersed in their lives. I wanted to see the world as locals saw it, hear their passions as they expressed them, taste the food they ate in their own homes, and dance side-by-side to their rhythms. These vivid experiences have shaped me to be the Culturati aficionada that I am today.
What type of culturati are you?
I believe that people become what they are based on their experiences in life. Mine have made me a Culturati on a continuous quest. I like the challenge of suspending my own beliefs to learn and be able to appreciate others' cultures – be it the language, food, lifestyle, music, values, artistic expressions, or other – without judgment.
What makes you a strong Culturati moderator?
Prior to becoming a moderator, I was a management consultant with Booz-Allen & Hamilton, where I worked on multiple strategy development and business process redesign studies throughout Latin America. Then, when transitioning to life in the U.S., I worked in marketing and business development within the U.S. Hispanic market, until I found the perfect complement to my true Culturati calling – multicultural moderating. I started my moderating career at TNS over ten years ago. Today, I enjoy combining my collective experience and innate passion in everything I do. Furthermore, as a result of having been born and raised in Bogota, Colombia, I am fully bilingual and bicultural. I hold a Master of International Affairs degree from Columbia University in International Finance and Business, and a BS in Business Administration from Babson College with a major in Economics and a minor in Latin American Studies.