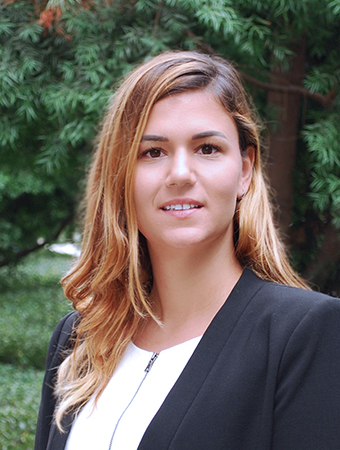 What makes you a Culturati?
I am a Culturati, because I am curious to learn about different cultures, cuisines, architectures, traditions, and celebrations. I enjoy talking to people and learning about their way of life. I believe there is always things we can improve on and get better at and the best way to do this is by learning from others.
How did you discover your Culturati nature?
I was born in Hungary, in a beautiful rural village surrounded by land and agriculture. When I was 13 years old, my family decided to move to Dublin, Ireland. There, I met people from all over the world and I developed curiosity towards other cultures. I loved to live in a big city because I felt like the possibilities were endless. In my early twenties, I would often hop on a plane for a weekend trip to discover different cities, cultures, foods, and lifestyles. When I finished my masters in Ireland I took some time off to travel. I lived in Switzerland for a year, where I was surrounded by beautiful mountains and lakes and I fell in love with the food and people. When I moved to the United States in 2017, my world opened to so many cultures. I was eager to learn as much as I could. I now live in San Diego where I greatly enjoy the Mexican influence in local cuisine. I have had some of the best tacos locally!
What type of Culturati are you?
I am a Creative Culturati. I enjoy doing arts and crafts and any DIY projects. I have taken multiple drawing and painting classes. When I moved to San Diego, I made it my goal to hand make all the artwork in my apartment. It was a super fun project, I experimented with abstract paintings, smudging, acrylics, and I even involved my dog in one of the paintings.
What makes you a good Culturati Project Manager?
I believe my unique combination of qualifications and experiences make me a strong Culturati Project Manager. I graduated with an undergraduate in Sociology and Philosophy and a masters in Sociology. Studying Sociology gave me the opportunity to learn more about cultures, statistics, and ethics. Studying Philosophy enabled me to think critically and find out of the box solutions. In my previous managerial roles, I have learned to be goal focused, detail oriented and punctual. I am bilingual, fluent in Hungarian and English, and ready to conquer any challenges this position might bring.