Cross-Cultural Holiday Insight Cheer
Cross-Cultural Holiday Insight Cheer
As a way to show our appreciation toward our clients during this holiday season, we have created an infographic with cross-cultural insights leveraging data from several of our recent surveys such as our Cultural Mosaic 2.0 © and our Hispanic Music Quick Poll, Culturati © 2020. The infographic includes information broken out by cultural group as it relates to life priorities, holidays celebrated, ways in which consumers express their identify and alcohol consumption. The infographic also includes a spotlight on Hispanic, Black American and Asian consumers with information on specific foods consumed during the holidays, music preferences, and alcohol consumption broken out by the Culturati segments within each ethnic segmentation model.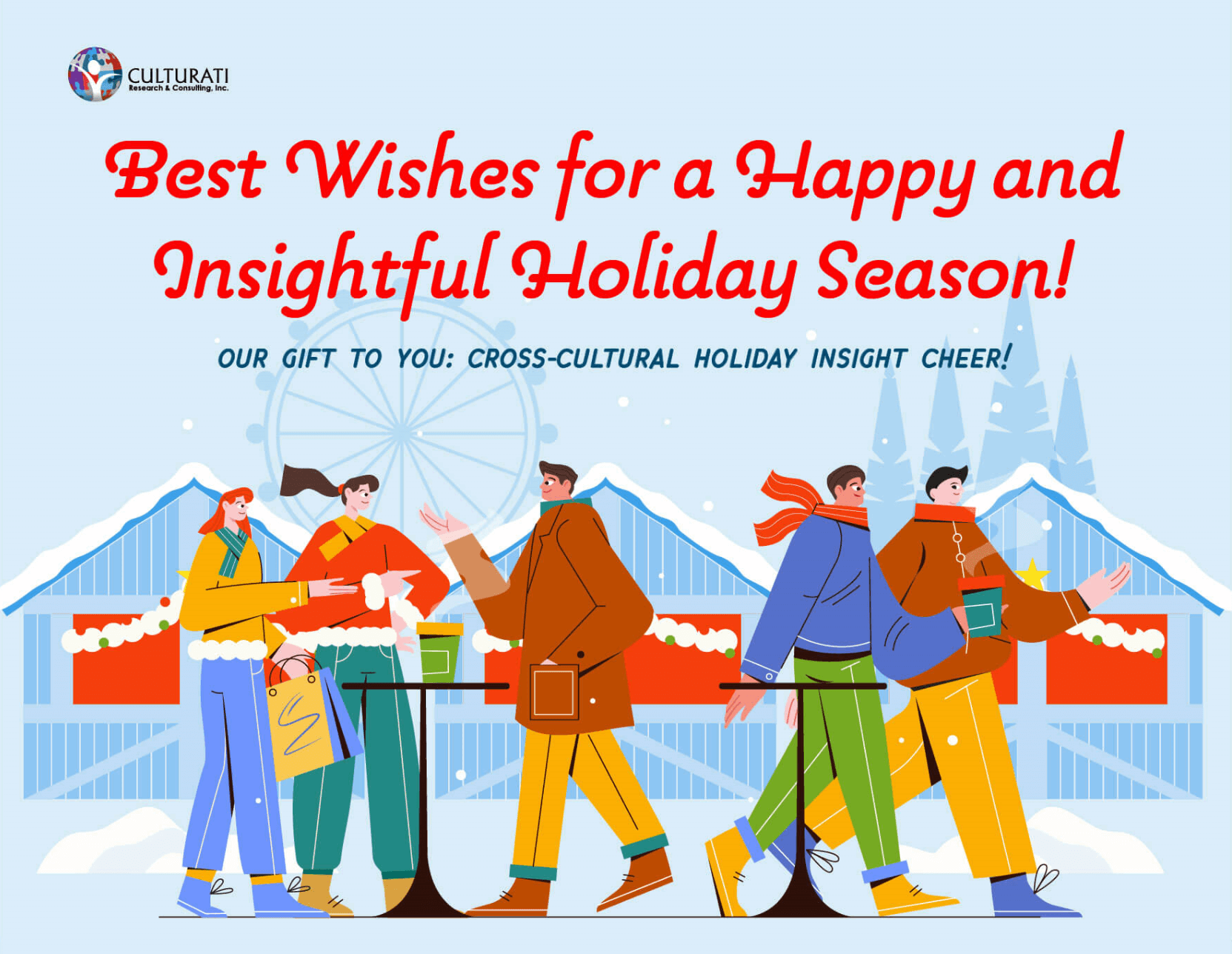 More Insights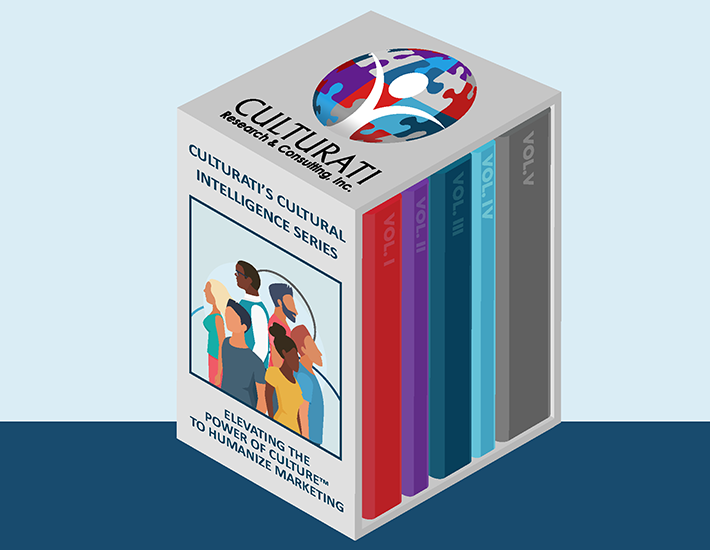 Culturati's Cultural Intelligence Series
Download Culturati releases Cultural Intelligence Series to elevate consumer connection. Culturati Research & Consulting, a thought leader in U.S. cross-cultural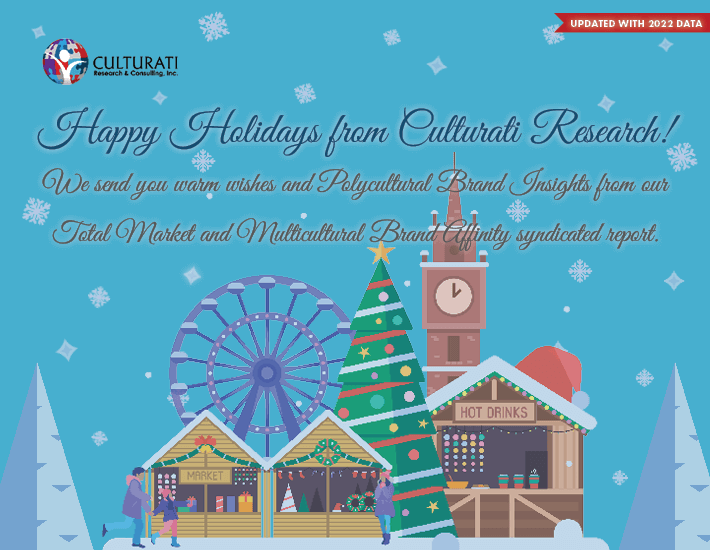 Polycultural Brand Insights for the Holiday (UPDATED 2022)
Download This Holiday season we updated our Polycultural Brand Insights using data from our 2022 Total Market and Multicultural Brand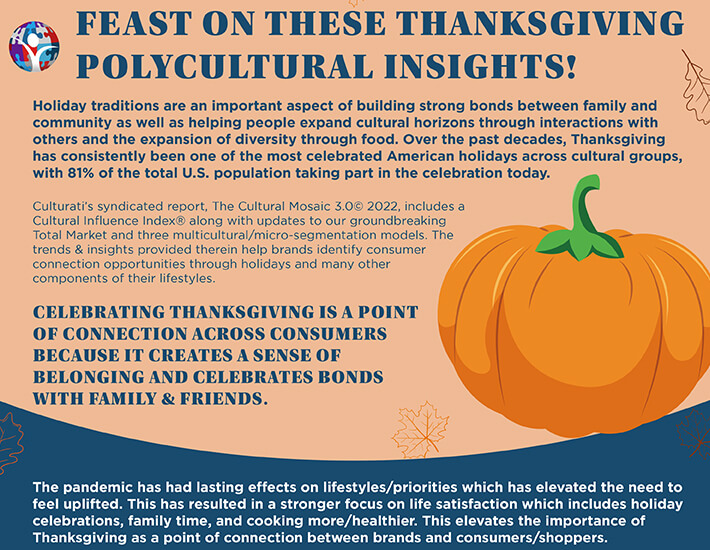 Feast on these Thanksgiving Polycultural Insights!
Download Holiday traditions are an important aspect of building strong bonds between family and community as well as helping people