Understand Hispanic Shopping Trends to Optimize Shopper Strategies
Understand Hispanic Shopping Trends to Optimize Shopper Strategies
Changes in the economy, product landscape, and technology are driving Hispanic consumers to modify their shopping habits. This new information can help brand and shopper teams understand what shopper strategies will be most effective to generate incremental sales among Hispanic consumers. Take a look at this article that reveals Hispanic Shopping Trends – it may spark some additional thinking on how to authentically connect with Hispanics.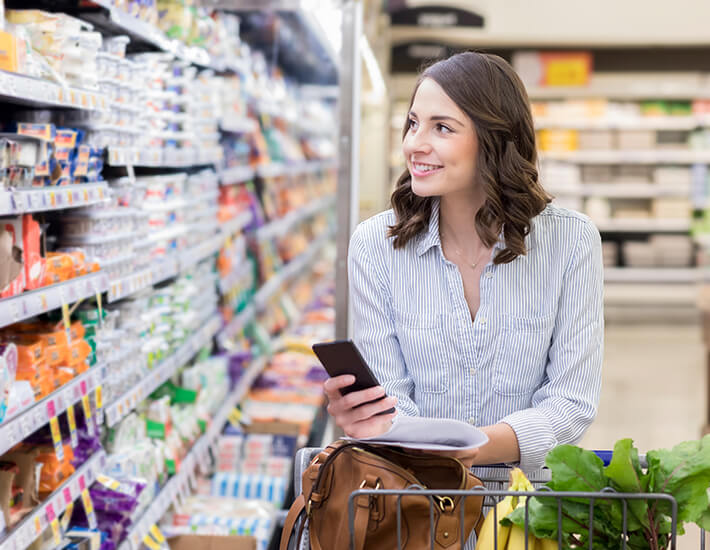 More Insights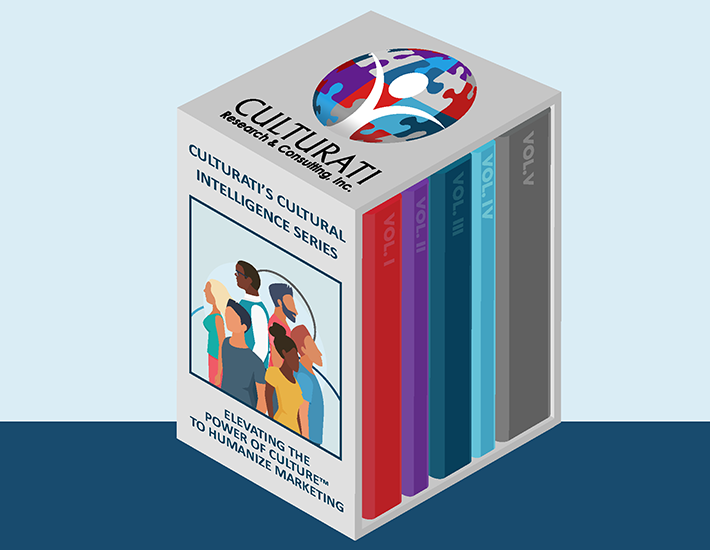 Culturati's Cultural Intelligence Series
Download Culturati releases Cultural Intelligence Series to elevate consumer connection. Culturati Research & Consulting, a thought leader in U.S. cross-cultural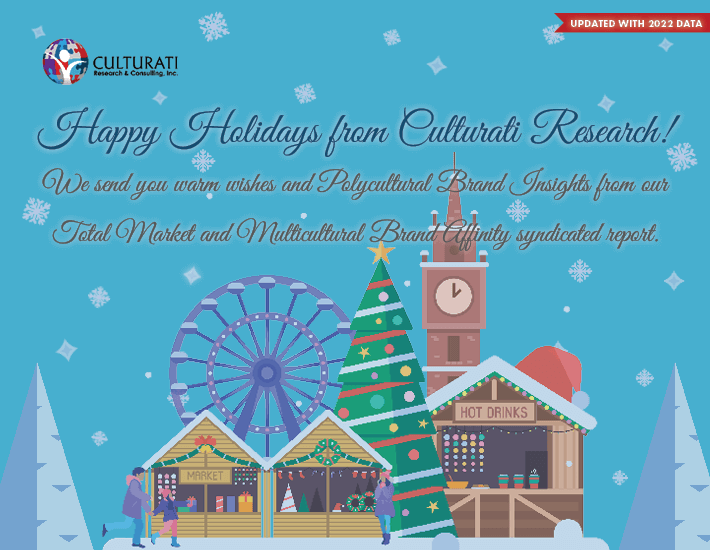 Polycultural Brand Insights for the Holiday (UPDATED 2022)
Download This Holiday season we updated our Polycultural Brand Insights using data from our 2022 Total Market and Multicultural Brand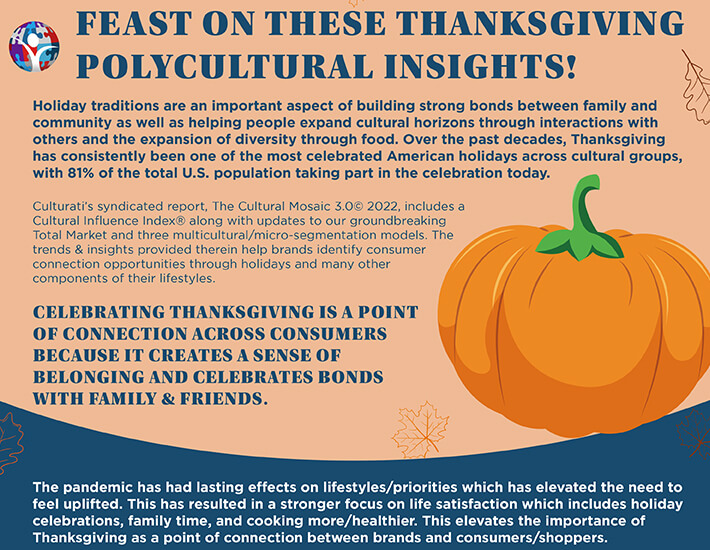 Feast on these Thanksgiving Polycultural Insights!
Download Holiday traditions are an important aspect of building strong bonds between family and community as well as helping people