Differences in Hispanic Purchase Behavior to Drive Success for Brands
Differences in Hispanic Purchase Behavior to Drive Success for Brands
The U.S. Hispanic population and buying power are growing exponentially and it is important to understand these shoppers within their cultural context to uncover what really drives their purchase decisions. As this market grows, it is also transforming into more clearly defined shades of Hispanicity. Therefore, the need to further understand Hispanics from a beliefs and attitudes standpoint has become vital. Leveraging Culturati's U.S. Hispanic Segmentation Model and additional quantitative and qualitative shopper insights, we developed a comprehensive and easy to use framework that enables the advanced understanding of the Hispanic shopper by looking beyond the numbers to show the values and cultural mindset that drive behavior, download this white paper to learn more!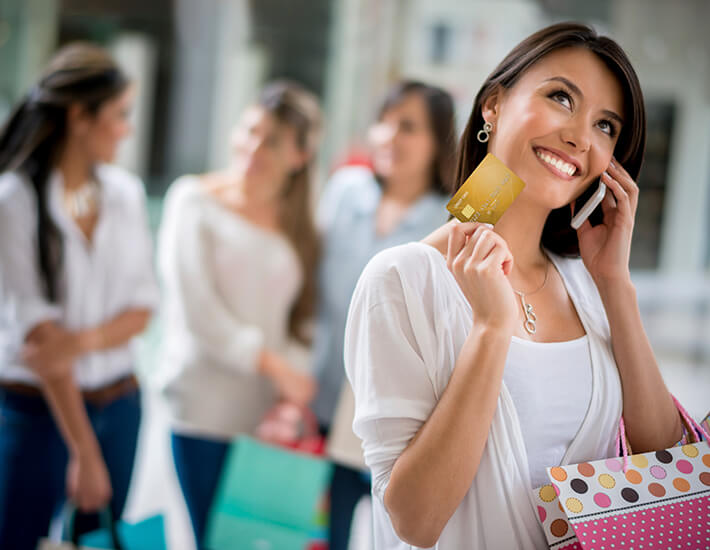 More Insights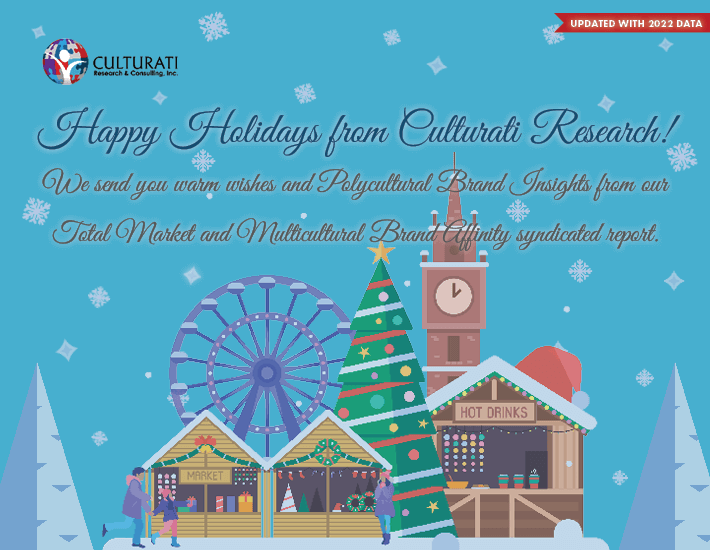 Polycultural Brand Insights for the Holiday (UPDATED 2022)
Download This Holiday season we updated our Polycultural Brand Insights using data from our 2022 Total Market and Multicultural Brand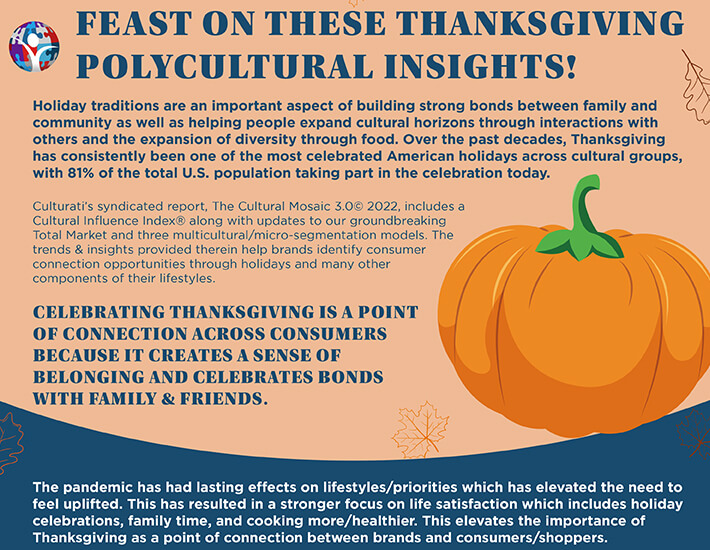 Feast on these Thanksgiving Polycultural Insights!
Download Holiday traditions are an important aspect of building strong bonds between family and community as well as helping people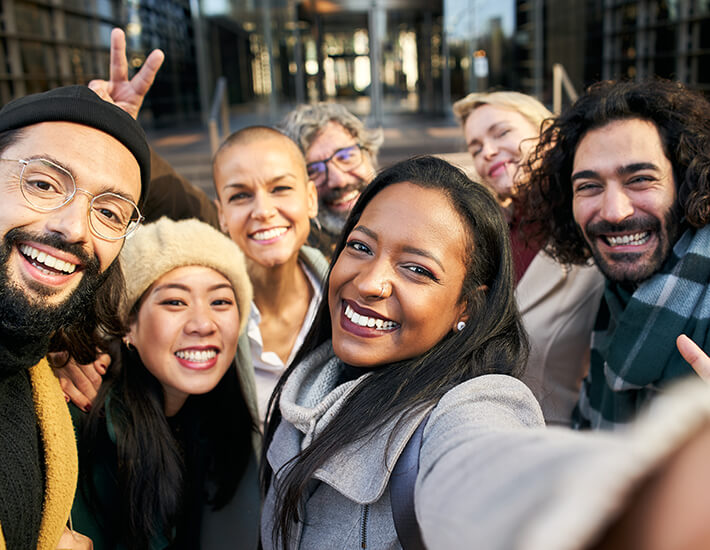 2022 Edition of The Cultural Mosaic 3.0© Ready for Purchase!
Download Equip Your Team With Advanced Cross-Cultural Knowledge To Elevate Brand Resonance In 2012 we revolutionized U.S. Hispanic market intelligence